Welcome to Villa Firenze, where cherished moments and delightful adventures await families of all ages. This haven offers various activities to bring smiles, laughter, and togetherness. From thrilling sportfishing escapades to serene yoga sessions, let's explore the treasure trove of experiences that make Villa Firenze the ultimate destination for family-friendly fun.
Sportfishing Adventures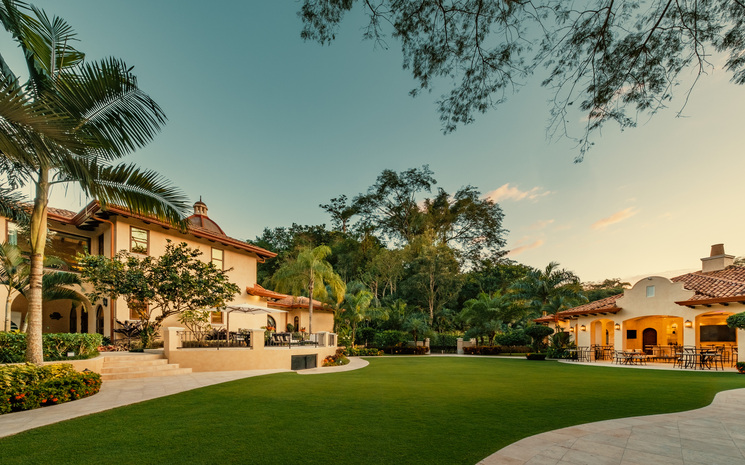 Picture this: a sunny day, a gentle breeze, and the thrill of reeling in a big catch. At Villa Firenze, families can bond over the excitement of sport fishing. Equipped with top-notch gear and guided by experienced local anglers, you'll embark on a journey to hook the biggest fish in the sea. Whether you're an experienced angler or a first-timer, the joy of catching a fish is unmatched. The whole family can share stories of their catches and maybe even compete for the title of the "Best Fisherman."
Yoga and Massage Sessions
For those seeking tranquility and rejuvenation, Villa Firenze offers yoga and massage sessions amidst breathtaking surroundings. Imagine meditating on the soft sands, guided by an expert yoga instructor, as the gentle sounds of waves create a soothing symphony. Post-yoga, treat yourself to a relaxing massage that eases away stress and knots, leaving you refreshed. These sessions aren'tjust about physical wellness; they're a chance for families to bond over shared moments of peace and self-care.
Helitours with a View
Take your family adventure to new heights—literally—with exhilarating Helitours. Witness the stunning landscape from a bird's-eye view as you soar above crystal-clear waters, lush forests, and golden beaches. Everyone, from kids to grandparents, can enjoy the thrill of flying in a helicopter. The awe-inspiring sights will be etched in your memory forever, making this an unforgettable experience.
Beach Picnic
A day at the beach is a timeless family favorite, but Villa Firenze takes it up a notch with a curated beach picnic. Leave the hassle of packing behind as you arrive at a setup brimming with delectable treats. All family members' taste buds are in for a treat, from sandwiches to salads and refreshing beverages to mouthwatering desserts. The kids can build sandcastles, the parents can bask in the sun, and the grandparents can share tales of their seaside adventures.
Golfing for All Ages
For families that love a bit of friendly competition, the pristine golf courses near Villa Firenze offer the perfect opportunity to tee off and create lasting memories. The joy of hitting the perfect shot, the friendly banter as you navigate the course, and the shared celebration of a hole-in-one moment make golfing an ideal family activity. With golf courses that cater to all skill levels, beginners can enjoy the fun.
Crocodile Tours
Embark on an educational yet thrilling journey to discover the local wildlife, including the elusive crocodiles. Guided by experts prioritizing safety, your family will observe these magnificent creatures in their natural habitat. Learn about their behavior, habitat, and importance in the ecosystem. This adventure sparks curiosity and appreciation for the wonders of the animal kingdom, making it an educational experience disguised as excitement.
Paddleboarding Adventures
The calm, azure waters surrounding Villa Firenze invite families to paddleboarding—an activity combining balance, exploration, and a touch of adventure. With easy-to-use equipment and calm waters, even the youngest family members can try it. Paddleboarding allows you to meander through serene coves, discover hidden spots, and uniquely connect with nature.
Hiking Amidst Nature's Beauty
Nature enthusiasts will find solace on the numerous hiking trails that wind through the lush landscapes surrounding Villa Firenze. Set out on an expedition with your loved ones to explore hidden waterfalls, encounter vibrant flora, and breathe pure air. These trails vary in difficulty, ensuring that every family member can participate and revel in the sheer beauty of the outdoors
Conclusion
Villa Firenze isn't just a destination; it's an opportunity for families to bond, explore, and create memories that span generations. This Villa is the best option to connect with family and one of the best venues for Costa Rica destination weddings. As families engage in these diverse activities, they foster a deeper connection with each other and the natural wonders surrounding them. So, pack your bags and set out for Villa Firenze—a place where family-friendly fun knows no bounds.