Airports are often perceived as crowded, busy, and stressful environments. However, the advent of premium lounges has fundamentally changed this perception. One such lounge provider leading the way in redefining the airport experience is Marhaba. Offering a perfect blend of convenience, comfort, and world-class service, Marhaba Airport Lounges stand out as an epitome of luxury and tranquillity.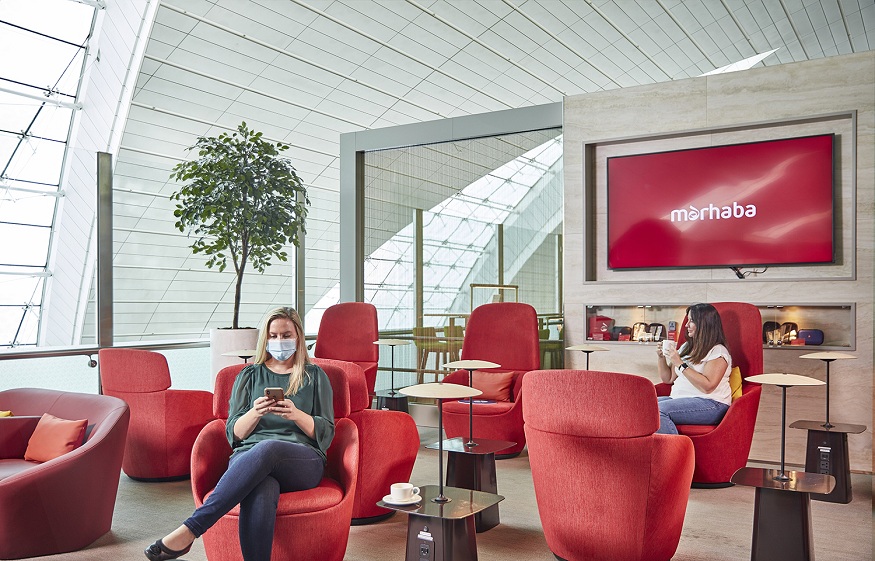 Understanding Marhaba Airport Lounges
Marhaba Airport Lounges are opulent facilities at select airports worldwide that provide passengers with a tranquil oasis away from the terminal's hustle and bustle. Embodying luxury and outstanding service, these lounges aim to turn your waiting time into a pleasurable experience.
Convenience at Marhaba Airport Lounges
Swift Check-In and Boarding Process
Marhaba Lounges ensure a swift and stress-free check-in and boarding process. The well-trained staff assist you throughout your journey, simplifying your travel process.
Location Convenience
Strategically located near boarding gates, Marhaba Lounges provide easy access for passengers, thereby reducing transit time and increasing convenience.
Business Facilities
Marhaba Lounges offer state-of-the-art business facilities, including Wi-Fi, charging ports, and quiet, comfortable workspaces, allowing business travellers to stay connected and productive.
Comfort at Marhaba Airport Lounges
Luxury Seating Areas
Marhaba Lounges are designed with comfort as a priority. With spacious, plush seating areas, they provide a relaxed environment to unwind before your flight or during a layover.
Fine Dining
A key element of comfort is good food, and Marhaba Lounges deliver on this front. They offer a diverse range of gourmet dining options, catering to all culinary preferences.
Shower Facilities
To help you rejuvenate, Marhaba Lounges offer luxurious shower facilities. This allows you to freshen up after a long journey or prepare for an upcoming flight.
World-Class Service at Marhaba Airport Lounges
Professional Staff
Marhaba Lounges are renowned for their highly trained, professional staff who go the extra mile to assist you, ensuring a seamless lounge experience.
Personalised Service
Understanding that every traveller's needs are unique, Marhaba Lounges offer personalised services, catering to individual preferences and ensuring that your time in the lounge is a memorable one.
Conclusion
Marhaba Airport Lounges truly exemplify the perfect blend of convenience, comfort, and world-class service. These aspects combine to create an unrivalled airport experience, turning your waiting time into an enjoyable, relaxing, and productive part of your journey. Whether you're a business traveller looking for a peaceful workspace or a leisure traveller seeking a tranquil oasis, Marhaba Lounges cater to your every need.